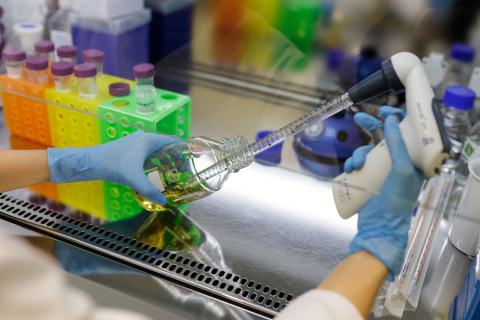 There are seven of them and they are not yet 35 years old. They represent various fields of medicine, pharmacy and health sciences. They received the scholarships from the university's own Scholarship Fund for their achievements and involvement in scientific activities - projects and publications. These are the first such awards at MUW.
List of MUW science scholarship awardees
Rector Prof. Zbigniew Gaciong awarded scientific scholarships in the 2022/2023 academic year from the funds of the University's Own Scholarship Fund to:
Dr. Piotr Sobieraj from the Department of Internal Medicine, Hypertension and Angiology UCC MUW;
Dr. Wiktor Paskal from the Department of Research Methodology MUW;
Dr. Maciej Janik from the Department of Hepatology, Transplantation and Internal Medicine UCC MUW;
Dr. Piotr Zapała from the Department of General, Oncological and Functional Urology UCC MUW;
Dr. Aleksander Kuś from the Chair and Department of Internal Medicine and Endocrinology UCC MUW;
Dr. Aleksandra Kruk from the Microbiota Lab;
Dr. Jakub Gąsior from the Department of Pediatric Cardiology and General Pediatrics UCC MUW;
In the first edition of the competition for MUW scientific scholarships, as many as 49 applications were received from employees of our university. Among the applicants, representatives of medical sciences predominated - there were 33 applicants. There were 11 representatives of pharmaceutical sciences, and 5 representatives of health sciences.
The next edition of the competition - this fall
The next competition is planned for November this year. Employees of MUW who meet all of the following criteria may apply for the scholarship: conducting scientific activity and being counted in the N number at MUW; full-time employment at MUW; not holding a doctoral degree or holding a doctoral degree from which seven years have not passed; under 35 years of age.
Information on the competition of applications for scholarships for young scientists is available at the link. Information can also be obtained from the MUW Science Department by email: aen@wum.edu.pl