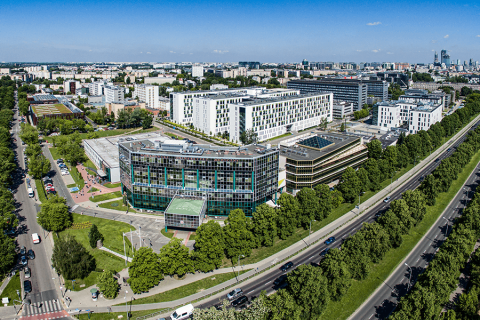 In the newly published U-Multirank - a global ranking of universities, MUW "advanced" by one "A" grade in relation to last year's list. This makes our university one of the two Polish universities with the highest number of "very good" notes. The Medical University of Warsaw received them, among others, for the number of granted patents, joint regional publications, and student mobility.
It is worth emphasizing that the purpose of U-Multirank is not to classify the world's universities in one common list, but to show their diversity. This is done by giving universities grades ranging from "A" (very good) to "E" (poor) in different areas of their performance (teaching and learning, research, internationalization, regional engagement) and making it possible to compare their performance. The data used in U-Multirank are obtained from numerous sources (bibliometric databases, patent databases, questionnaires, etc.). This year's edition of the ranking included over 1900 universities from all over the world. Among 42 national universities included in the U-Mulitrank, apart from MUW, 11 "A" grades were awarded to the University of Information Technology and Management.
U-Multirank was developed by an independent consortium led by the Centre for Higher Education (CHE) in Germany, the Center for Higher Education Policy Studies (CHEPS) of the University of Twente, and the Centre for Science and Technology Studies (CWTS) of Leiden University.