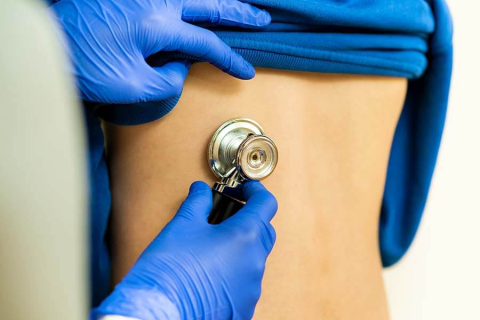 The study will include 120 children aged 8-17 years. Will evaluate the efficacy and safety of oral extended-release Budesonide in children with primary IgA nephropathy. The principal investigator of the project is Małgorzata Mizerska-Wasiak, MD, PhD, from the Chair and Department of Pediatrics and Nephrology, UCC MUW.
IgA nephropathy (IgAN) is the most common primary glomerulonephritis worldwide. The manifestation of the disease is constant or intermittent hematuria. Some cases are accompanied by hypertension, as well as features of acute kidney injury. The prognosis in IgAN, despite its seemingly benign course, is serious, as the disease reduces life expectancy by more than 10 years and leads to renal failure in 20-40% of patients within 20 years of diagnosis.
The MUW study will include young patients under the care of pediatric nephrology centers from nine voivodeships: Mazovian, Lesser Poland, Podlaskie, Kuyavian-Pomeranian, Pomeranian, Silesian, Lower Silesian, Greater Poland and Łódź. The clinical trial aims to introduce a new therapy using a known drug with potent topical anti-inflammatory and anti-allergic effects. The obtained results will allow to modify current European and Polish recommendations for the treatment of children with IgA nephropathy and to introduce an indication for the use of extended-release Budesonide instead of systemic steroids. If there are fewer side effects, the obtained results may become the basis for starting the registration process of the drug in the group of children with IgA nephropathy. The project is planned to be completed in 2028.
The funding for the project was awarded by the Medical Research Agency as part of a competition for funding of non-commercial clinical trials. The main objective of the competition was to develop new diagnostic and therapeutic procedures in various areas of medicine with a preference for oncological diseases, childhood diseases (including infancy, neonatal and prenatal period), diseases of old age, infectious diseases and their complications, e.g. in the form of post-COVID syndrome, and diseases with immunological basis.