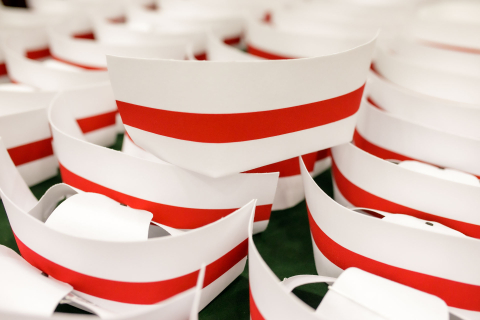 The Presidium of the Polish Accreditation Committee has issued a positive assessment for the midwifery program conducted at our University. It applies to both undergraduate and postgraduate studies. The justification states that studies at the MUW enable the achievement of the assumed learning results and the competences necessary to practice their profession.
The evaluation was issued after reviewing the opinion of the medical and health sciences team, the report of the evaluation team as well as the university's position on the program evaluation of midwifery. All criteria specified in the regulation of the Minister of Science and Higher Education were met, including the construction of the study program, its implementation and enrolment. The next evaluation of midwifery program is scheduled for the 2027/2028 academic year.
Midwifery has been taught at the MUW since 2000. The primary objective of this course is to provide students with modern medical knowledge and practical skills enabling them to provide services to women in all periods of their lives in the context of reproductive health and to the newborn child at the highest level with due regard for patient and personal safety. It is also the shaping of impeccable ethical and moral attitude, as well as the ability to manage their own and their team's work. The concept of education takes into account the professional competencies of midwives described in national and European legislation.
Obtaining a positive assessment by PKA was possible thanks to the involvement of the entire academic community: teachers, students and administration staff, in the teaching process and preparation for accreditation.