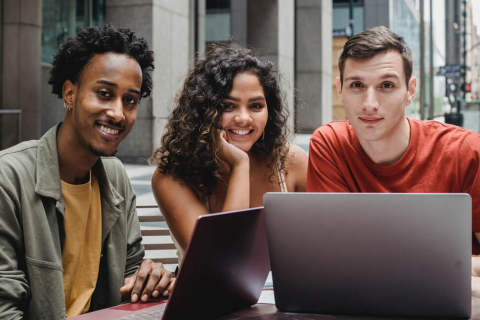 The Medical University of Warsaw has received a grant from the National Agency for Academic Exchange within the SPINAKER Program - Intensive International Education Programs.
The long-term benefit of the program will be the internationalization of the University by broadening the educational offer addressed to foreign students. Academic teachers involved in the project will undergo training which will enable them to find their place in a multicultural community, broaden their teaching skills in terms of effective communication and preparation of e-courses. In order to facilitate their work, they will have access to the specialized literature purchased in connection with the program.
The project, directed by Dr. Monika Grudzień from the Department of Drug Chemistry of the Faculty of Pharmacy, assumes two editions of on-line classes, during which students will track various types of drug interactions at the organism and cell level. The aim of the project aimed at foreign student is to create a kind of compendium of knowledge on mechanisms and consequences of many types of interactions occurring in the body after drug administration. The classes in which the students will participate (from the second semester of the third year of study) will have a diverse form - from lectures to puzzle exercises. The project also involves participation in visiting professor meetings.