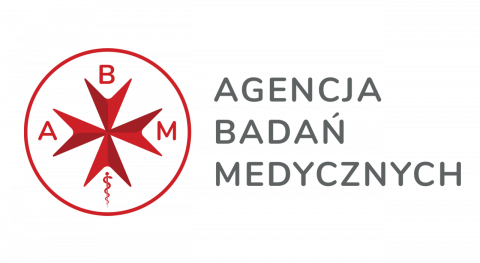 Within the second round of the competition for research and development activities in the field of non-commercial clinical trials, scientists from our University received funding of PLN 8 million 676 thousand from the Medical Research Agency.
Researchers from the MUW, Rafał Maciąg, MD, PhD, from the II Department of Clinical Radiology (headed by Prof. Olgierd Rowiński ) and Prof. Zbigniew Gałązka, head of the Department of General, Endocrine and Vascular Surgery, received financial support for the project "Use of leukocyte-platelet rich fibrin as a stimulator of the angiogenesis in patients undergoing revascularization for the critical lower limb ischemia". The project was developed in cooperation with Mikołaj Wojtaszek, MD, PhD, who was an employee of the Second Department of Clinical Radiology at the MUW, and Prof. Mirosław Janowski from the Center for Advanced Imaging Research, University of Maryland in Baltimore. The research will be carried out as part of a consortium, in which, in addition to the University Clinical Centre of the MUW which is the project applicant, the Translational Medicine Centre of the Warsaw University of Life Sciences (SGGW) and  the bioinformatics company diCELLa from Krakow participate. During the 6 years of the study 100 patients with critical lower limb ischemia, i.e. patients in the last clinical stage of lower limb arteriosclerosis, will be treated. Currently used endovascular procedures or bypass surgery do not give satisfactory long-term results. Existing attempts to use biological therapies, e.g. mesenchymal stem cells, did not significantly affect the percentage of limbs saved, but were used only in patients who no longer had the option for revascularization.
Knowing the above mentioned limitations, a study was proposed to combine the classic revascularization procedure with biological supportive treatment.
 "The innovation of the project is a combination of various vascular techniques with simultaneous administration of endogenous leukocyte-platelet rich fibrin (L-PRF) as an angiogenesis immunomodulator in patients at risk of losing their lower limb as a result of progressive atherosclerosis. It is worth noting that the latest vascular imaging methods and artificial intelligence algorithms will be used to evaluate the treatment results". - says Professor Zbigniew Gałązka.
The researchers predict that using mechanical and biological treatment simultaneously will result in a significant acceleration of secondary angiogenesis in the ischemic limb, suppression of perivascular inflammatory response to the revascularization procedure itself, which in turn will prolong its durability and increase the chance of saving the limb.