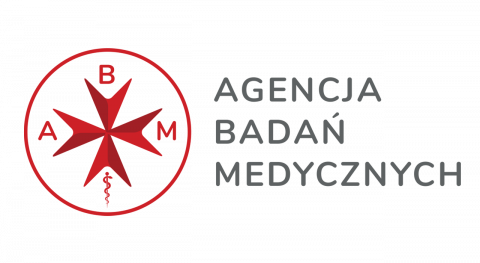 The Medical Research Agency (ABM - Agencja Badań Medycznych) selected a Medical University of Warsaw (MUW) research project in a competition for research and development in non-commercial clinical trials. The research project "EMpagliflozin and daPAgliflozin in patients hospiTalized for acute decompensated Heart failure (EMPATHY trial)" initiated by MUW scientists will receive funding in the amount of 30 084 379.80PLN.  
The winning research project is led by Dr. Jolanta Siller-Matuła and Prof. Marek Postuła from the Chair and Department of Experimental and Clinical Pharmacology. Prof. Krzysztof J. Filipiak from the 1st Chair and Department of Cardiology of the UCC MUW is a member of the project's research committee. The project will be realized between 1st  September 2020 to 31 December 2025.

The EMPATHY research project is a Phase III, nationwide, multi-center, random and double-blind study. Its aim is to evaluate the effect of SGLT-2 inhibitors (empaglyphosine or dapaglyphosine) on morbidity and mortality in 1464 patients admitted to the hospital for acute cardiac failure with reduced ejection fraction (HFrEF).
In addition to clinical evaluation, complex biochemical analysis using the latest laboratory technologies is also in the plans in order to learn about the molecular mechanisms of drugs in patients with heart failure.
The project involves 14 partners:             
University Clinical Center of Medical University of Warsaw                             
Fr Jerzy Popieluszko Bielański Hospital - Independent Public Healthcare Centre in Warsaw
Provincial Hospital in Kielce
Medical University of Łódź        
Medical University of Gdańsk          
John Paul II Western Hospital in Grodzisk Mazowiecki
Nicolaus Copernicus University in Toruń
University Hospital of Lord's Transfiguration – Partner of Poznań University of Medical Sciences
Clinic for Invasive Cardiology, Institute of Cardiology of Jagiellonian University, Collegium Medicum, John Paul II Specialist Hospital in Kraków      
Wroclaw Medical University  
Medical University of Bialystok
Medical University of Silesia             
Medical University of Vienna              
Medical University of Graz   
Non-commercial clinical trials focus mainly on the analysis of effectiveness of drugs already on the market. The analysis covers different patient populations or indications different from the original one. According to the current pharmaceutical law, a non-commercial clinical trial is a trial in which the owner of data obtained in the course of scientists' work is a sponsor, being a university or other scientific institution with the right to award degrees. A sponsor may also be a therapeutic entity, an investigator, a patients' organisation, an investigator's organisation or another natural or legal person or an organisational unit without legal personality whose purpose is not to make a profit with regard to the conduct and organisation of clinical trials or the manufacture or marketing of medicinal products.