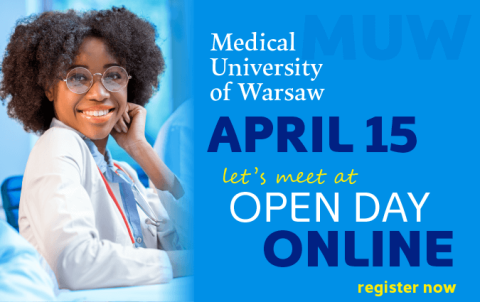 There will be recruitment information, videos about the university and filmed interviews with students. And there will be chats where you will be able to ask all your questions about recruitment and programs of study. You will find all this and more on April 15 on a special interactive platform of the MUW Open Day online.
At the MUW Open Day online, you will also learn what distinguishes MUW from other medical universities and what opportunities our degree offers. At numerous virtual stands, we will present information on dormitories, social affairs and scholarships, trips abroad, campuses, scientific circles, student life. There will also be information about English-language programs: medicine and dentistry.
The MUW Open Day online is open to all. Any registered participant of the event will be able to ask questions in the chats. Registration takes only a few moments and is available at the link
Find out why it is worth studying at our university and participate in the MUW Open Day online!